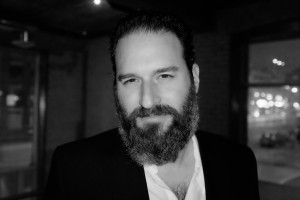 Over the past two and half decades, Andrew Nisker has worked in various capacities in the entertainment and tech industries. His award winning films Garbage!, Chemerical, Dark Side Of The Chew have been broadcast on Sundance Channel, Netflix, CBC  and dozens of global networks and film festivals. His passion for environmental issues, shapes the stories he tells and the partners he works with. He is currently a board member of the Green Film Network and The Planet In Focus Film Festival.
An integral part of his work, involves networking with some of the worlds leading scientists, educators and investors. Some as subjects of his films, others as funders of his projects. Through out the years he has interviewed movie stars like Cate Blachette, power house directors like Francis Ford Coppola and collaborated visionaries like Anthony Zuiker, the creator of CSI.
In the fall of 2014, Nisker became involved federal politics with the Liberal Party Of Canada as a candidate in a regional nomination contest. Although he lost, Nisker continued to support the Liberal candidate who was recently elected as member of parliament (MP) for the riding of Beaches – East York.
Tapping into his passion for innovative technological start ups, Nisker was a founding member of File Mobile, which was recently acquired by NuZu. Today, Nisker has been working as a sales and investment advisor to the Canadian tech start up, Vubble; a cutting edge content curation service.
NdCO, has engaged Nisker as environmental market strategist and key figure head to launch it unique sustainable energy loan program to be launched in early 2016.
Currently, Nisker is producing, directing and presenting an episode of the acclaimed science and nature program THE NATURE OF THINGS, for the CBC for the fall of 2016.
Nisker's family of three boys keeps him extremely busy at home except  when he and his wife escape to a Blue Jays game or a random road trip into the Canadian wilderness.